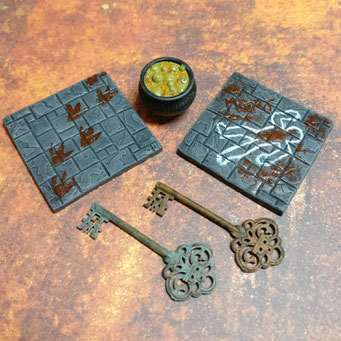 On the 31st of october it's Halloween!
In this article I'm going to work with Vallejo Special Effect Paints to give you some inspiration for creepy, Halloween themed fun for your tabletop games, miniatures and dioramas.
I'm going to show you how to make a witch's cauldron, keys to a haunted mansion and bloody dungeon tiles.
I'm also giving tips for other things you can make with these paints.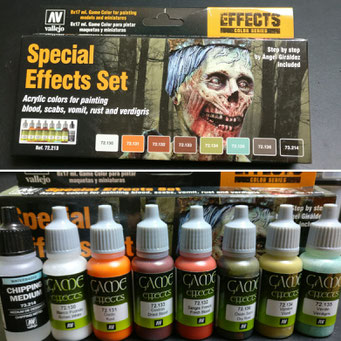 Things you'll need for this example

For this article I used Vallejo's Special Effects Set. It's a great set with lots of possibilities.
It contains the following colours:
- Rotten White
- Rust
- Dried Blood
- Fresh Blood
- Dry Rust
- Vomit
- Verdigris
- Chipping medium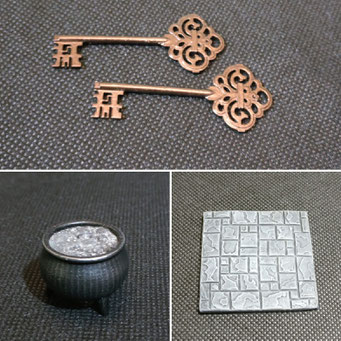 For making these examples I've used handmade dungeon tiles, made with Sulpey and 3D-printed keys and a cauldron.
I gave the keys a dark copper base colour.
The cauldron is painted black and given a drybrush with silver.
The dungeon tiles are painted in a couple of different shades of gray and given a wash and drybrush.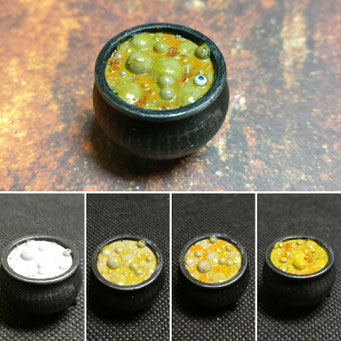 The Witch's Cauldron

Step 1: color the inside of cauldron/the brew with Rotten White.
Step 2: add 1 or more layers of Vomit.
Step 3: use Rust to make some small dapples in the brew.
Step 4: use Dried Blood to make small dapples in the brew.
Step 5: use white paint on one of the bubbles, add a pupil, now you have an eyeball in your soup!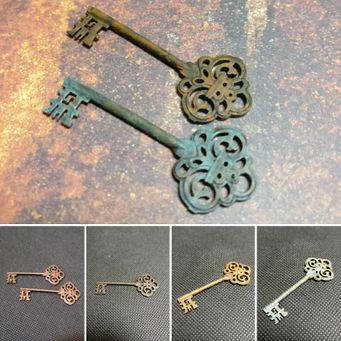 Keys to a haunted mansion

Step 1: give the keys a dark copper basecolour.
Step 2: give them a good layer of dry rust. The little grains in this paint give a great weathered effect.
Step 3: use a drybrush / strippling brush to add Rust paint to the keys.
Step 4: for a key with weathered copper effect add the colour Verdigris. This paint is verry thin and will run into al the little details for great effect.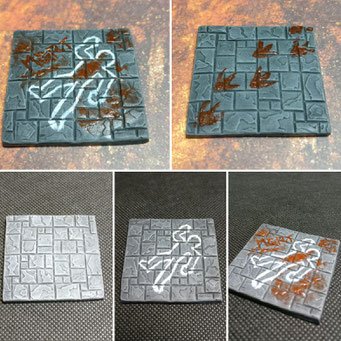 Bloody dungeon tiles

You can make mysterious dungeon tiles for your tabletop games. Let your players solve a murder or follow the bloody footsteps of a monster.
Tip: combine the Fresh and Dried blood paints for a realistic effect. 
Tip: use Rotten White to make the "murder outline" on your dundeon tile.
More applications
With these Special Effects Paints you can make an enormous amount of cool stuff. Add it to armour and weapons on your miniatures. Give vehicles a rusted, weathered look or use these paints for undead themed miniatures and dioramas. The possibilities are endless. 
In the Special Effects Paints Set you'll find a great example of how to use the paints demonstrated on a Ghoul miniature.
I wish you lots of hobby fun!
- Martine, MarTiny Creations